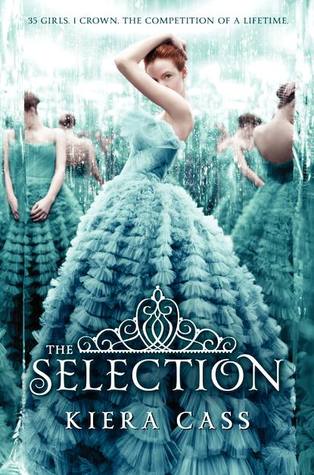 There are some really negative reviews about this book but my review is an extremely positive one.
Its a good, bad, simple and complicated world that America Singer lives in. In a dystopian world where castes exist with ones being royalty and then eight being the homeless. America is a five.
Entering a competition to become the princess and marry the prince America is one of 35 Girls who get accepted and take up residence in the palace.
All of the 34 other girls either want the prince, the money or the power and they are fighting for their place but America is different. America is not interested in prince Maxon she does not want to be a princess, she just wants to look after her family.
In a cute twist to the plot America finds friendship for almost the first time in here life and I for one am excited to watch these friendships develop. The book has a sort of TV programme feel to it which I really liked, I found the structure interesting.
I enjoyed reading a Dystopian story that didn't involve magical powers or Vampires or Zombies. I got through this book in one sitting and I will be picking up the next two books.