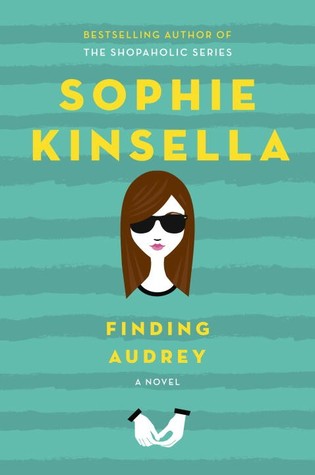 Having never read a Sophie Kinsella book before I went into Finding Audrey blind. I recieved this book for review through NetGalley and got onto it straight away.
I found this story refreshing, funny and touching.
Audrey has been severely bullied at school which left her in hospital. Once she left she was unable to have any contact with people, she even struggled with her family members. The story focuses on Audrey's growth as a person and see her trying to get herself back to normal.
The plot deals with anxiety and I found it interesting to read about how anxiety works and how it effects not only the suffering individuals but also the families and the friends of the sufferer. The book is a young YA however I enjoyed it all the same because Audrey is sweet and the family life is realistic.
The relationship between Audrey and Linus is really sweet. Its a young love that grows between them (as it should be). Linus is patient with Audrey and that is what makes their relationship so special. He doesn't care that Audrey is sick or that she can't look at him without glasses on.
I loved Felix, he is the funniest toddler in any book I have ever read and to be honest I loved all of the characters in this story.
I think I will be reading more of Sophie Kinsella's work.
Thanks For reading
Em x