First off I have been AWOL a lot recently but there are several reasons. First off I am reading the mortal instruments series and these books are chunks. Secondly I have started driving lessons (better late than never) and this is taking up a lot of my time and thirdly I am in a bit of a reading slump at the moment so I am considering changing what I am reading if I continue to fail at getting into the 4th book in this series. Anyway lets get on with it shall we?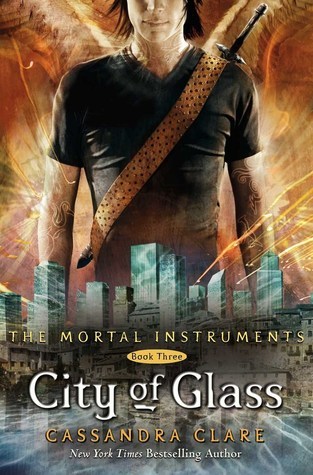 I liked it. This instalment reminded me of Harry potter. I'm not sure why but I liked that element to it. The first two books in the series had a lot of characters that we were not already familiar with which kept it exciting and although there were a few additions to the cast in this book, we didn't spend much time getting to know them and that meant I could neither love nor hate them. For instance evil Sebastian, other than what he did in Alicante I don't really think he was that evil. If I had to compare it to anything Sebastian was Draco Malfoy evil (so not really that bad at all just mislead).
This is the same for Max he was never really mentioned until a few snippets in this book so why should I feel bad that he died?
On a more positive note I felt like I knew what the city of Alicante looked like because it was built so well in the story. It was nice for the plot for this book to be based somewhere new and exciting.
Some of the fighting scenes were exciting as well i like how involved Luke was and how we learnt so much more about his character. Part of me was hoping that he was the dad to either Clary or Jace.
I like Clary and Jace as a couple but she is turning a bit mopey and needy in my opinion, I hope she pulls it together. The relationship so far has been very repetitive and the whole sibling thing is disgusting. Even when they find out the truth Clary has still got it on with her brother and doesn't even seem too stressed out about it.
I am really glad about the Simon and Isabelle relationship going on I like these two together a lot and I hope that this sticks.
When you get a trilogy the second book is sometimes the worst one so maybe this book is like that. At least I am hoping the next book is much better.