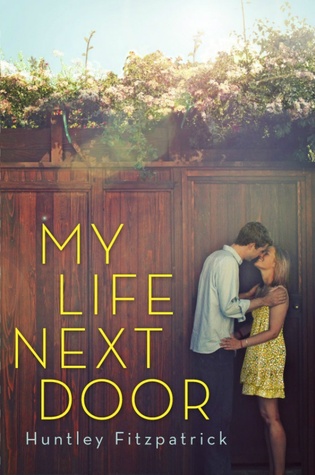 "One thing my mother never knew, and would disapprove of most of all, was that I watched the Garretts. All the time."
The Garretts are everything the Reeds are not. Loud, messy, affectionate. And every day from her rooftop perch, Samantha Reed wishes she was one of them . . . until one summer evening, Jase Garrett climbs up
next to her and changes everything.
As the two fall fiercely for each other, stumbling through the awkwardness and awesomeness of first love, Jase's family embraces Samantha - even as she keeps him a secret from her own. Then something unthinkable happens, and the bottom drops out of Samantha's world. She's suddenly faced with an impossible decision. Which perfect family will save her? Or is it time she saved herself?
A transporting debut about family, friendship, first romance, and how to be true to one person you love without betraying another
This book started with a forbidden love, Samantha wasn't supposed to have anything to do with the noisy, messy Garret family but she had been dreamily watching them from her rooftop for years. When she final met Jase she was not only in love with him but also with his crazy family.
There wasn't the usual teenage drama in this book which helped to focus on the story rather than reading about the characters moaning. Both Jase and Samantha had jobs over the summer and were not able to see each other every second of everyday which made the story more believable because normal people have to work.
The people that made up the Garrett family were dysfunctional but lovely and every character in this book had their own life with its own story. Most of these characters could have their own book especially Tim but it was nice that they were not all focused on Sam and Jase.
Sam was wealthy but not princessy or spoilt like you would expect. Her moral compass was pointing in the right direction and although it took her a little while to do the right thing she did it eventually.
Each character in the story has their own stuff going on they are not just focused on Sam and Jase which is interesting. We could of had this story from many different points of view, Tim's, Nannys, Jase's but the fact that we stuck with Sam from the beginning to the end made connecting with her really easy.
Fitzpatrick touches on drug and alcohol abuse and how it is not easy to get back off of these things but Tim manages to begin this process during this story but it isn't brushed over.
I enjoyed this story a lot. It was a nice speedy read and I got through it in a couple of sittings.