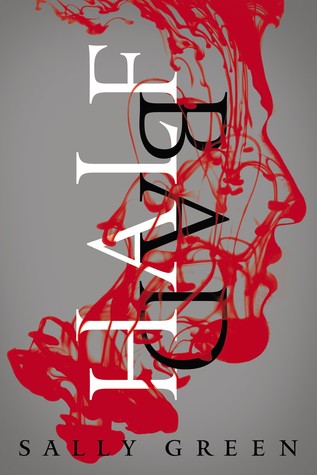 At the beginning of the story sixteen year old Nathan is locked up in a cage and he is being trained to be a killer. The story is set in England where there are white witches and black witches, the white ones are supposed to be good and the black witches are evil and wicked. Nathan is half white and half black and his dad just happens to be the most evil of all of the evil black witches.
Poor Nathan is the outsider in his own family because he is different. His two sisters and one brother are pure white witches and they will receive their gifts when they reach 17. Nathan however is not sure if he will receive his gifts because his dad is evil and missing and his mother has died.
The book is properly set in England and Wales and the countryside is beautifully described. I enjoyed this because I am from England and it was nice to read about places I have visited myself.
We soon realise that Nathan isn't nearly as bad as the white witch council would have us and him believe and in fact lots of the witches who are supposed to be good are not a all. Younger Nathan learns to adapt to a home life where he isn't included by his entire family which must be a very lonely situation to be in. Caged Nathan learns to find the positive things in the tasks his prison guard sets for him be it hundreds of push ups or fighting, he tries to keep a positive attitude throughout the whole book.
The book was surprisingly fast paced. The story was filled with action from the beginning to the end. Before starting Half Bad I had just finished Born Wicked which is another witchy book by a different author but after that I had decided that I did not like books about witches. Half Bad changed my mind completely because it was not just a book about witches but instead it was about a boy who finds himself and the complications with good and evil.
The story is a little complicated at times and there are a lot of characters to get interested in. Overall the book is not Half Bad - Excuse the pun.