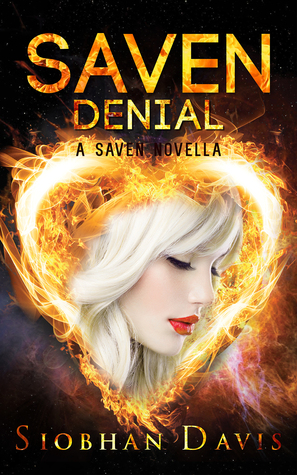 Saven Denial is a Novella which fits nicely between Saven Disclosure and Saven Defiance from the Saven series. I have been lucky enough to receive this novella from Siobhan in exchange for an honest review.
The previous segment of this series ended on a huge cliff hanger so this part of the story could not come soon enough. Saven Denial clears up a few things that I was unsure about in a very exciting way.
Siobhan introduces lots of new characters in this novella and the character development is amazing which is what I have come to expect from the Saven series. How all of the action, characters and story fits into those few pages is beyond me. This Novella is a must read, you will be apsolutely mind blown.
I thought I knew who Sadie was but it turns out I have no idea!
Admittedly I did miss Hyden and Logan because I am total team Hayden but we got fabulous new people to get to know.
Anybody that has reached this point in the series is well and truly hooked so if you have not started this series then DO IT!!