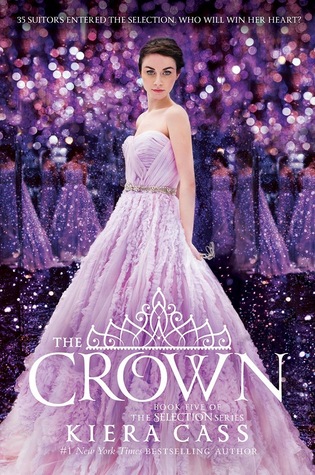 This is the 5th book in the Selection series by Kiera Cass and up until now I think I have mostly enjoyed this series. This book is actually the second half of this story as the first half came out earlier.
The cover of this book is stunning and I think that the dresses are just getting more beautiful. I still like Eady and most of the boys in the competition. I'm really happy that Eadlyn still has her own mind and her own morals and she stays strong to herself throughout this book.
Personally I would have made a different decision but I wasn't mad about the final decision. The story is obviously very similar to the previous selection stories but I don't think that means it was worse or better it was a nice easy read. I would have liked a little more at the end of the story but maybe more is coming in the future.
The book has many problems but I think for the most part it was fairly enjoyable. I liked the girl power feel and the strong women doing it for themselves.
I wouldn't recommend this book based on this book alone however it does go quite nicely with the rest of the series and it didn't leave me too disappointed.