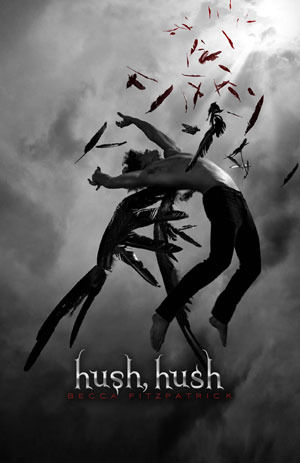 Nora was happy, a normal teenager until her biology teacher decides its time for a change by mixing up the seating plan and sitting Nora next to Patch. Nora leaves normal behind when she feels like the dangerous looking Patch is not only stalking her but causing crazy things to happen to her.
The cover is just stunning however it didn't get me excited to read the book and it did sit on my shelf for a little while before I picked it up. This was one of the first books about angels that I have read.
Patch was very screwed up. Dangerous and Safe, Evil and Kind, Capable of both Murder and Love. That is why I liked him as a character. He is sexy and unpredictable. I liked how the little moments were described in the plot, a big deal is made out of looks and brushes of touches and I know as a teenage girl these moments were most certainly reviewed several times.
The only problem I really had with this book is that Patch out right says he wants to kill Nora but she is OK with that. Who would be OK with that? When Nora was being attacked in here home rather than use a downstairs window she runs up the stairs. What is wrong with you Nora??? I really hate weak female characters that rely on a boy whether he is good for them or not. Nora made some really dumb decisions.
Villains are always my favourites in stories and this story had a whole collection of them to choose from. Patch, Elliot, Jules and the therapist.
I read this book in just over one sitting and I really enjoyed it. There was nothing to not like really. I would recommend it for an easy read.