This is the second book in the darkest minds series so if you have not read this book and you plan on reading it I would suggest giving this review a miss.
If I remember correctly I enjoyed the Darkest Minds quite a lot more than I enjoyed this instalment.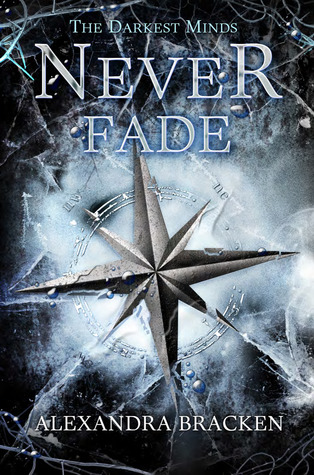 I found the first half of the book quite boring and things started to pick up just as I was about to put it down. Ruby was boring, probably because she was sad and scared but she could be those things and interesting at the same time. There was no Liam until near the end of the book but we did have his less exciting older brother to read about. No Zu at all!! instead we had a whole new lot of characters who were fun but they were not the characters I wanted.
The plot in Never Fade dragged on quite a lot and we didn't really get anywhere. Parts of the story are great and then it is ruined by a completely stupid or irrelevant scene. I just wanted so much more from the book and from Ruby because there was all of this action and romance and amazing relationships between the characters but there you go.
The story still has an interesting concept and I do still like Chubbs and Liam so maybe that will win it for me but we will have to wait and see.
I can't decide if I will continue on with the series but I am interested in what has become of Zu so maybe if I pick it up somewhere then I will read it but it is not at the top of my list.