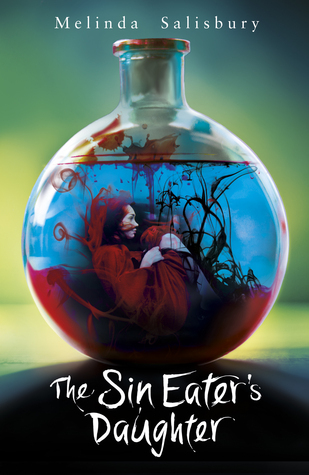 This is a story of Twylla who was destined to be a sin eater just like her mother until the Queen came and changed her life forever. A single touch from Twylla and you will die as her skin is poisonous to everyone except the royal family.
This story was much more fantasy based than I am used to reading and I assume that is the reason it took me a little longer than normal to get into the plot but I found the second half of the book much quicker than the beginning. The book itself is lovely to look at and the cover expresses the story really well. I love the girl in the glass bottle i think its stunning.
I found the characters a little young for their supposed age and the est of the story was quite complex so the scenes with Lief and Twylla let the book down a little for me. The romance between the two didn't feel real and their interactions were more of an annoying interruption to the story. I do wonder if this book would have benefited from having a duel perspective rather than us just reading from Twylla's POV because there were parts of the story that would have made more sense had we of heard about them before hand from another character.
I expected a sort of Shatter Me kind of story which i didn't get but the story was something interesting and a little different if not predictable at times. I thought the plot twists at the end were brilliant. They just kept coming at you until I was left not trusting anything or anyone.
I thought this was a pretty good book and definitely a fun interesting read so I would recommend it.
instagram: @emmadreamchild