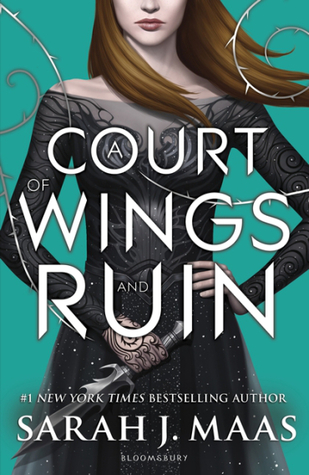 We should just assume by now that I will love anything that Sarah J. Maas has written because I do, I love everything she writes. The third book in the Court of Thorns and Roses series is no exception. Its amazing!
We start off this book with Feyre acting as a spy in the Spring Court after she faced the cauldron and her sisters were turned. This book is pretty raunchy more so than the other two in the series so I wouldn't recommend the book for younger readers but I am not a younger reader and so I don't mind. The plot is not all sunshine and butterflies and some of the book might be a little upsetting but again I loved it.
If you have not yet read the book I think you should avoid any reviews, not just for the spoilers but so that you can go into this book without any idea of what is going on.
We meet so many new characters in this part of the series that it is impossible to keep track of them all but be sure that each one had a completely different attitude and back story. We also got to learn the back stories of some of our old favourites.
I have always Loved Rysand but this book made me like Cassian and Azriel so much more than I ever had before. I liked the protective nature of Cassian over Nesta and Azriels dark adn brooding personality.
I really dont want to give anything away and I am finding it rather difficult to review in my excitement so I will leave you with the knowledge that you need to read this book and this series.