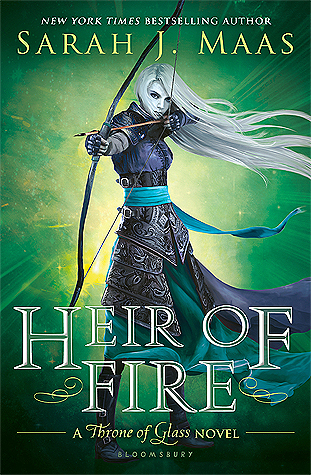 This is the third book in the Throne of Glass Novels and if you have read my previous reviews for this series you know that I have absolutely loved them. This one not so much, I have given it 4 out of 5 stars because I feel like every series has one book that is a let down and I am hoping that for this series its this one.
There are lots of good points about this book (turn away if you don't want spoilers).
* We learn so much more about Celaena and her as a fae, we already knew that she was strong and exciting but we got to understand tons more about her back story.
* I know that a lot of people are crazy for Rowan but I am not one of them. Well that isn't fair actually I do like him as an individual character but I don't like the blossoming romance that is happening because i really really liked Choal.
* We meet so many witches and other new characters that add a lot to this book and keep the chapters speeding along.
Now the not so good bits.
I don't like the Rowan and Celaena dynamic. There is a lot of flitting between different stories in this book that it can be a little difficult to follow. There doesn't seem to be as much sadness for the deaths of animals and characters as I would have thought there would be. I could go on but I did overall enjoy this book and as I said earlier I am hoping that this is the flop book in the series and that the next few get much better like the first two.